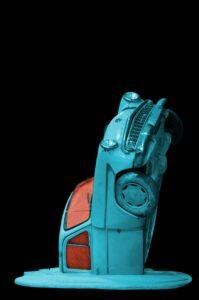 This article is from Cointelegraph.  
It surely seems like Bitcoin (BTC) miners will continue to surrender unconditionally to lack luster market prices, but soon upcoming events for Bitcoin Cash (BCH) and Bitcoin SV (BSV) will fuel the turmoil, says a new forecast.
In the latest edition of its State of the Network reports on March 31, Coin Metrics argued that Bitcoin was in a spiral of miner capitulation. This, it said, would get worse before it got better.
Coin Metrics expects "pattern of capitulation"
Despite BTC/USD recovering over 70% in two weeks since hitting lows of $3,700, prices are still "almost certainly declined below the breakeven price" for less efficient miners.
This is supported by the recent drop in Bitcoin's mining difficulty, which at nearly 16% was the largest negative move since 2011. Before the mining sector recovers, more pain is in store.
"We expect miners to follow a cycle of decreased profit margins, increased selling, capitulation, and a culling of the least efficient miners from the network," the report summarizes.
"Once this cycle is complete, the miner industry should return to a healthier state that is supportive of future price increases."
Bitcoin mining difficulty 6-month chart. Source: Blockchain
Bitcoin Cash and Bitcoin SV drop halving bomb !!!!!!